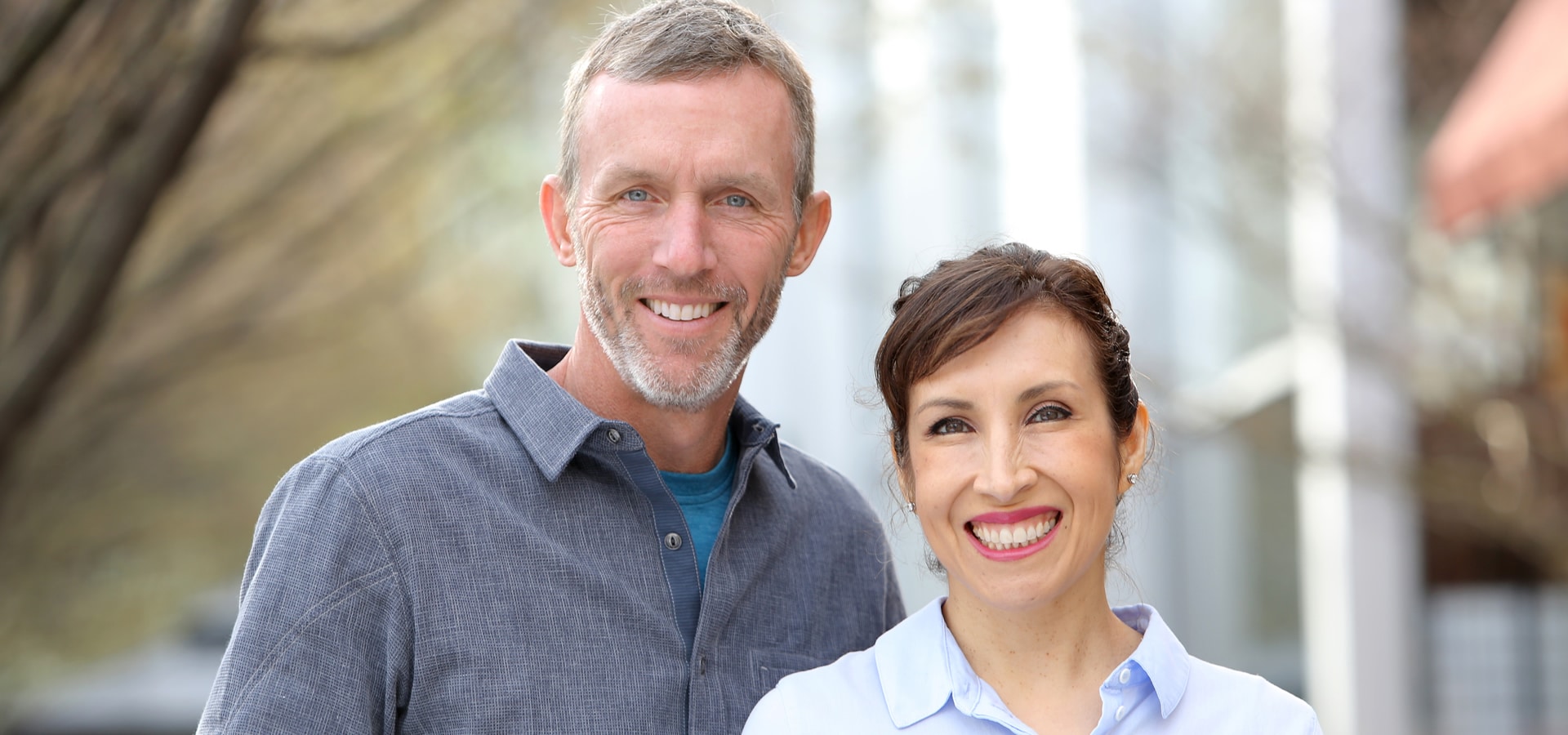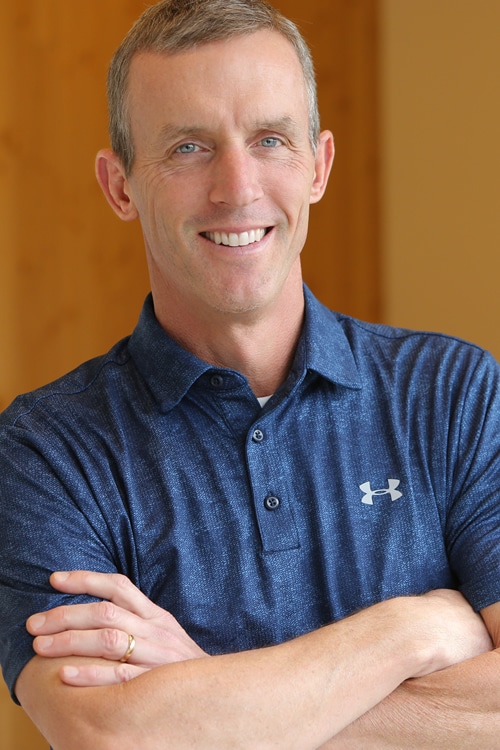 Dr. Hardin
Tod M. Hardin, DMD, PC
As a dedicated father of four, Tod M. Hardin, DMD, PC is serious about finding the best healthcare providers for his own family. Dr. Hardin began this practice in1996 and from the very beginning, it has been centered around values, ethics, integrity, and a commitment to the well-being of each and every patient.
Dr. Hardin hails from a long line of dental professionals. In 1996, he decided to establish his own presence in the community where he and his wife grew up, the Gresham and Sandy areas of Oregon. Over the years, the practice has grown into the greater Portland and Vancouver region with the help of staff members who are just as passionate about what they do.
Dr. Hardin's irrepressible sense of humor helps his patients relax and maybe even enjoy their time in his chair. "They say that the average child smiles, giggles, or laughs up to 400 times each day, but for the average adult, it's only 15 times," he says. "Our office is making a concerted effort to increase both numbers and take the anxiety away from orthodontic care. We want you to smile often — no matter what your age!"
Education and Professional Commitment
Undergraduate
Western Oregon State University/Portland State University
Dental Degree and Orthodontic Residency
Oregon Health Sciences University
Memberships
– Multnomah Dental Society
– American Association of Orthodontists
– Pacific Coast Society of Orthodontists
– Clackamas Dental Society
– Multiple local study groups that deal with complex orthodontic/dental conditions
Continuing Education
Dr. Hardin's has an annual goal of completing at least five times the amount of continuing education that the Board of Dentistry requires.
Dr. Gaby
Gabriela Aranda D.D.S., M.S
How important is a beautiful smile? A beautiful smile opens doors, exhibits friendliness, and increases self-confidence. Dr. Gabriela Aranda, affectionately known to her staff and patients as Dr. Gaby, knows that she has the amazing opportunity to change the way a person feels about themselves by improving their smile and takes pride in giving each patient their best smile possible.
Dr. Gaby started her dental career in 1998 at the prestigious New York University School of Dentistry where she graduated at the top of her class in 2002 earning national honors. She specialized in Orthodontics at Oregon Health Science University and immediately knew that she had found a home here in the Northwest. Since 2007, Dr. Gaby has been creating beautiful smiles for children and adults in the Gresham area. As a mom she can appreciate the life of a busy parent and makes every effort to make treatment affordable and convenient for the families in her practice. The majority of her patients are referrals and previous patient's families which is a testament to her belief in overwhelmingly delighting her patients.
On her time away from the practice she enjoys spending time with her three daughters and husband. They all love taking in everything that the beautiful Northwest has to offer from hiking to outdoor exercising, and enjoying all the local culture.
Education and Professional Commitment
Undergraduate
– University of California, Berkeley
– Bachelor of Arts in Biology
Dental School
– New York University College of Dentistry
– Doctor of Dental Surgery (DDS)
Orthodontic Specialty
– Oregon Health & Science University,
– Master of Science in Orthodontics
Memberships
– American Association of Orthodontics
– Pacific Coast Society of Orthodontics
– State of Oregon Society of Orthodontics